Date: July 11, 2015
Host: Rolling Hills Stingrays
| | | |
| --- | --- | --- |
| Rank | Team | Results |
| 1 | Sleepy Hollow Sea Lions | 2378.0 |
| 2 | Terra Linda Orcas | 1748.0 |
| 3 | Scott Valley Sea Serpents | 1472.5 |
| 4 | Strawberry Seals | 1083.0 |
| 5 | Novato Riptide | 778.0 |
| 6 | Tidalwaves | 747.0 |
| 7 | Lucas Valley Lightning | 737.0 |
| 8 | Rolling Hills Stingrays | 713.0 |
| 9 | Marinwood Waterdevils | 545.0 |
| 10 | Swimarin Sharks | 154.7 |
Results!
Preliminary Champs Info:
Heat Sheets: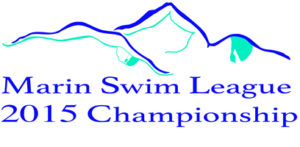 Date: June 14, 2015
Time: 10:00 AM
Hosts: Marinwood Waterdevils
College of Marin IVC

Marinwood hosted the 2015 Marin Swim League All-Star meet where over 400 swimmers competed. 
Swimmers must achieve a minimum Qualifying Time in the events they swim to be eligible to attend.
There were some very impressive swims with some very old records broken. In two events in the 9-10 age-group Catherine Watrous (Strawberry Seals) and Kensington Ewell (Scott Valley Seas Serpents) both broke the old record with Catherine coming out on top both times in very close races.
TRIPLE WINNERS:
Ainslie Bowers (Girls 8-and-under) WAVE 25 back, 25 fly, 100 IM
Catherine Watrous (Girls 9-10) SSST 50 free, 50 back, 50 fly
Reese Burns (Girls 11-12) SVSS 50 free, 50 fly, 100 IM
Noah Erikson (Boys 11-12) SSST 50 back, 50 breast, 50 fly
Ethan Wellesley-Winter (Boys 13-14) NOV 50 free, 50 fly, 100 IM
Ivy Senn (Girls 15-18) NOV 100 free, 50 fly, 100 IM
Nathan Peacock (Boys 15-18) ORCA 50 breast, 50 fly, 100 IM
MIXED 9-10 200Y MED. RELAY
Old record: SVSS 2:15.45 2012
Tied old Record: SHST 2:15.45
GIRLS 9-10 50Y FREE
Old Record: Megan Baumgartner LVST 28:13 1993
Also : Reese Burns SVSS 28.13 2013
New Record: Catherine Watrous SSST 27.50
Also broken by Kensington Elwell SVST 27.73
GIRLS 9-10 50Y BACK
Old Record: Kaitlyn Lo SHST 33.29 2003
New Record:
New Record: Catherine Watrous SSST 32.29
Also broken by Kensington Elwell SVST 32.47
GIRLS 9-10 50Y BREAST
Old Record: Elizabeth Chatard SHST 35.79 2014
New Record: Holly Tarantino SHST 34.85
GIRLS 11-12 50Y FLY
Old Record: Kaitlyn Lo SHST 27.96 2005
New Record: Reese Burns SVSS 27.80
GIRLS 15-18 50Y FLY
Old Record: Tai Hallstein ORCA 27.12 2013
New Record: Ivy Senn NOV 27.04
GIRLS 11-12 100Y I.M
Old Record: Megan Baumgartner LVST 1:04.72 1995
New Record: Resse Burns SVSS 1:04.52
MIXED 9-10 200Y FREE RELAY
Old Record: RHS 1:59.78 2003
New Record: ORCA (Daniel Hadar, Merrik Jasco, Thalia Yamini, Nicole Chong) 1:59.74
============================
TOP 10 SWIMMERS ALLSTAR MEET
============================================
Girls 8-and-under 25 free
============================================
1 Daniella Sebastian LVST 16.42
2 Allegra di Carpegna SHST 16.54
3 Cleo Thebaut RHS 16.68
4 Madelyn Mergenthaler SHST 16.70
5 Sara Jordan WAVE 16.78
6 Emily Erickson MWWD 16.80
7 Sanne Kostecki SHST 16.94
8 Iris Abeck LVST 16.96
9 Amelia Kiriakis SVSS 17.13
10 Nadine Roose SSST 17.19
============================================
Girls 8-and-under 25 back
============================================
1 Ainslie Bowers WAVE 18.93
2 Iris Abeck LVST 20.15
3 Addison Everage SSST 20.49
4 Claire Lawson SVSS 20.57
5 Olivia Koeppel WAVE 21.08
6 Cleo Thebaut RHS 21.10
7 Sanne Kostecki SHST 21.20
8 Nadya Wachelka SHST 21.62
9 Makayla Boysen ORCA 22.02
10 Gabriella Reichley SHST 22.18
============================================
Girls 8-and-under 25 breast
============================================
1 Nadine Roose SSST 21.03
2 Anya Frey SHST 21.99
3 Madelyn Mergenthaler SHST 22.56
4 Sara Jordan WAVE 23.03
5 Mirabel Arlander SSST 23.11
6 Tessa Miller SHST 23.17
7 Allegra di Carpegna SHST 23.72
8 Claire Lawson SVSS 24.00
9 Celestina Gonzales RHS 24.20
10 Julia Owens RHS 24.44
============================================
Girls 8-and-under 25 fly
============================================
1 Ainslie Bowers WAVE 17.81
2 Daniella Sebastian LVST 17.99
3 Addison Everage SSST 18.51
4 Amelia Kiriakis SVSS 19.38
5 Talia Hadar ORCA 19.49
6 Leah Murphy RHS 19.70
7 Clara Guffey WAVE 19.87
8 Emily Erickson MWWD 20.04
9 Cleo Thebaut RHS 20.09
10 Sara Delgado NOV 20.21
============================================
Girls 8-and-under 100 IM
============================================
1 Ainslie Bowers WAVE 1:31.55
2 Nadine Roose SSST 1:33.56
3 Iris Abeck LVST 1:37.00
4 Anya Frey SHST 1:37.25
5 Daniella Sebastian LVST 1:37.39
6 Amelia Kiriakis SVSS 1:38.82
7 Claire Lawson SVSS 1:40.74
8 Leah Murphy RHS 1:41.77
9 Olivia Koeppel WAVE 1:42.74
10 Addison Everage SSST 1:43.88
============================================
Boys 8-and-under 25 free
============================================
1 Max Crock SHST 15.56
2 Ayman Wachelka SHST 16.32
3 Vinnie Etcheber RHS 16.40
4 Max Lefferts SHST 16.67
5 Nicholas Arinduque ORCA 16.82
6 Whitman Flake SHST 16.90
7 Francesco Calvi ORCA 17.22
8 Charles Harges SHST 17.52
9 Taeden Landa SHST 17.74
10 Ian Sharp SHST 17.76
============================================
Boys 8-and-under 25 back
============================================
1 Ayman Wachelka SHST 18.55
2 Andrew Sternfels SVSS 18.72
3 Cameron Hellar LVST 21.56
4 Nate Johnson SVSS 21.94
5 Max Lefferts SHST 21.96
6 Ian Mooney SVSS 22.09
7 Zachary Friedman WAVE 22.14
7 Price Jeffris SVSS 22.14
9 Francesco Calvi ORCA 22.15
10 Ian Sharp SHST 22.16
============================================
Boys 8-and-under 25 breast
============================================
1 Max Crock SHST 21.67
2 Jordan Lisle SSST 22.35
3 Owen Pritchard LVST 22.73
4 Colin Bender MWWD 23.49
5 Alex Olesky SSST 23.76
6 Vinnie Etcheber RHS 24.16
7 Alec Chu NOV 24.46
8 Nate Johnson SVSS 25.25
9 Jacob Lyall NOV 25.48
10 Vaughn Miguel RHS 25.64
============================================
Boys 8-and-under 25 fly
============================================
1 Andrew Sternfels SVSS 16.28
2 Ayman Wachelka SHST 17.35
3 Max Crock SHST 18.38
4 Nicholas Arinduque ORCA 19.39
5 Whitman Flake SHST 19.75
6 Max Lefferts SHST 20.37
7 Tucker Kurth LVST 20.54
8 Finn Sumrall NOV 21.10
9 Charles Harges SHST 21.43
10 Alex Olesky SSST 21.88
============================================
Boys 8-and-under 100 IM
============================================
1 Andrew Sternfels SVSS 1:26.57
2 Owen Pritchard LVST 1:35.99
3 Jordan Lisle SSST 1:38.57
4 Nate Johnson SVSS 1:41.76
5 Vinnie Etcheber RHS 1:46.12
6 Joseph Davison ORCA 1:51.14
7 Colin Bender MWWD 1:51.24
8 Tucker Kurth LVST 1:58.89
============================================
Girls 9-10 50 free
============================================
1 Catherine Watrous SSST 27.50
2 Kensington Elwell SVSS 27.73
3 Nicole Chong ORCA 28.86
4 OJ Jarvie SVSS 30.35
5 Alena Sharp SHST 30.39
6 Maeve O'Brien RHS 30.58
7 Natasha Grubb SHST 31.86
8 Thalia Yamini ORCA 31.99
9 Choo-Choo Johnson SVSS 32.37
10 Sara Morris SVSS 32.76
============================================
Girls 9-10 50 back
============================================
1 Catherine Watrous SSST 32.29
2 Kensington Elwell SVSS 32.47
3 Nicole Chong ORCA 34.06
4 Alena Sharp SHST 37.38
5 Caitlin Quill SSST 37.72
6 Sydney Hellar LVST 38.10
7 Kira Rodriguez ORCA 38.16
8 Choo-Choo Johnson SVSS 38.87
9 Alyssa Hynes SSST 39.87
10 Sara Morris SVSS 40.78
============================================
Girls 9-10 50 breast
============================================
1 Holly Tarantino SHST 34.85
2 Amira Wachelka SHST 38.92
3 Thalia Yamini ORCA 40.79
4 Hannah Slaught WAVE 42.37
5 Jane Cornwell SHST 42.62
5 Hailey Moll SSST 42.62
7 Payton Juarez MWWD 43.01
8 Adella Frender WAVE 43.09
9 Maya Popper SVSS 43.29
10 Kallen Wank WAVE 43.95
============================================
Girls 9-10 50 fly
============================================
1 Catherine Watrous SSST 29.80
2 Kensington Elwell SVSS 30.18
3 Holly Tarantino SHST 31.53
4 Nicole Chong ORCA 32.41
5 Maeve O'Brien RHS 32.69
6 OJ Jarvie SVSS 34.17
7 Kira Rodriguez ORCA 35.44
7 Caitlin Quill SSST 35.44
9 Amelia Loiacono WAVE 36.35
10 Thalia Yamini ORCA 36.78
============================================
Girls 9-10 100 IM
============================================
1 Holly Tarantino SHST 1:13.94
2 Alena Sharp SHST 1:20.06
3 Maeve O'Brien RHS 1:20.44
4 OJ Jarvie SVSS 1:21.30
5 Amira Wachelka SHST 1:21.55
6 Caitlin Quill SSST 1:23.35
7 Sydney Hellar LVST 1:23.43
8 Kira Rodriguez ORCA 1:24.00
9 Alyssa Hynes SSST 1:24.65
10 Choo-Choo Johnson SVSS 1:24.87
============================================
Boys 9-10 50 free
============================================
1 Marre Gattnar SSST 29.42
2 Micah Sher SHST 29.52
3 Sam Rhinehart NOV 30.36
4 Merrik Jasko ORCA 30.58
5 Daniel Hadar ORCA 30.67
6 Andre Ignoffo ORCA 30.85
7 Brett Brewer NOV 31.00
8 James Gravelle LVST 31.83
9 Cameron Aryanpour SSST 31.84
10 Cole Stanford SVSS 32.02
============================================
Boys 9-10 50 back
============================================
1 Brett Brewer NOV 34.43
2 Nicholas Scruton SSST 35.95
3 Andre Ignoffo ORCA 37.41
4 Merrik Jasko ORCA 37.90
5 Hayden Cordero RHS 38.07
6 Jacob Dixon SHST 38.38
7 Jackson Stewart SSST 38.57
8 Daniel Hadar ORCA 38.88
9 Brady Long SHST 39.61
10 Gus Burke SVSS 40.04
============================================
Boys 9-10 50 breast
============================================
1 Hayden Cordero RHS 40.47
2 Marre Gattnar SSST 41.20
3 Merrik Jasko ORCA 42.32
4 Sam Rhinehart NOV 42.43
5 Jeremy Tachiki SHST 42.66
6 Andrew Brouwer SHST 43.05
7 David Finney LVST 43.27
8 Roderick Merrell SHST 44.61
9 Jack Spence SVSS 44.79
10 James Gregor SHST 45.70
============================================
Boys 9-10 50 fly
============================================
1 Micah Sher SHST 31.24
2 Andre Ignoffo ORCA 32.52
3 Jackson Stewart SSST 33.59
4 Brett Brewer NOV 34.28
5 Cole Stanford SVSS 35.24
6 Cameron Aryanpour SSST 35.28
7 Nicholas Scruton SSST 35.55
8 Daniel Hadar ORCA 35.99
9 TJ Bernhard LVST 36.08
10 Brady Long SHST 37.26
============================================
Boys 9-10 100 IM
============================================
1 Marre Gattnar SSST 1:14.76
2 Micah Sher SHST 1:14.88
3 Sam Rhinehart NOV 1:21.41
4 Jackson Stewart SSST 1:22.03
5 Hayden Cordero RHS 1:22.35
6 Cole Stanford SVSS 1:23.33
7 James Gravelle LVST 1:24.65
8 Joseph Cook RHS 1:26.81
9 Jeremy Tachiki SHST 1:27.01
10 Cameron Aryanpour SSST 1:27.30
============================================
Girls 11-12 50 free
============================================
1 Reese Burns SVSS 25.93
2 Tereza Shea NOV 26.47
3 Shannon Watridge SSST 27.20
4 Emma Keith-Brown ORCA 28.01
5 Olivia Juarez MWWD 28.13
6 Ava Scafani NOV 28.25
7 Jamie Press ORCA 28.80
8 Elizabeth Chatard SHST 28.94
9 Caitlin Kawamura WAVE 29.25
10 Laura Gravelle LVST 29.34
============================================
Girls 11-12 50 back
============================================
1 Sasha Frey SHST 32.59
2 Tereza Shea NOV 32.70
3 Jessica Bukowski SSST 32.84
4 Kaley McIntyre NOV 33.28
5 Ella Woodhead SHST 33.63
6 Malia Fredrich SSST 34.39
7 Jane McNevin SM 34.76
8 Katherine McCallister SM 35.08
9 Olivia Hoover ORCA 35.13
10 Talia Smith SVSS 35.72
============================================
Girls 11-12 50 breast
============================================
1 Laura Gravelle LVST 34.56
2 Olivia Juarez MWWD 34.75
3 Elizabeth Chatard SHST 34.81
4 Jamie Press ORCA 35.06
5 Isabelle Grace SVSS 35.46
6 Shannon Watridge SSST 36.91
7 Jane McNevin SM 37.24
8 Abby Moll SSST 37.29
9 Anna Plante SSST 38.01
10 Nina Lawson SVSS 38.03
============================================
Girls 11-12 50 fly
============================================
1 Reese Burns SVSS 27.80
2 Emma Keith-Brown ORCA 29.17
3 Ava Scafani NOV 29.75
4 Jessica Bukowski SSST 29.90
5 Sasha Frey SHST 31.69
6 Laura Gravelle LVST 31.83
7 Claire Zimmerman SM 32.99
8 Arika Kalfayan SM 33.48
9 Lucy Knopf MWWD 33.56
10 Sophia Brooks SSST 33.59
============================================
Girls 11-12 100 IM
============================================
1 Reese Burns SVSS 1:04.52
2 Emma Keith-Brown ORCA 1:09.25
3 Sasha Frey SHST 1:10.04
4 Tereza Shea NOV 1:10.67
5 Elizabeth Chatard SHST 1:12.63
6 Olivia Juarez MWWD 1:13.65
7 Ava Scafani NOV 1:14.53
8 Shannon Watridge SSST 1:14.64
9 Kaley McIntyre NOV 1:14.90
10 Jane McNevin SM 1:15.25
============================================
Boys 11-12 50 free
============================================
1 Boden Davis ORCA 27.30
2 Christopher Falvey NOV 27.59
3 Isaiah Williams SHST 27.81
4 Jack Bohner SHST 29.25
5 Avery Fischbach SSST 29.26
6 Connor Simon MWWD 29.29
7 Donovan Duro SHST 29.37
8 Andrey Priahin WAVE 29.42
9 Davis Logan SHST 29.77
10 Tate Miller SHST 30.44
10 Joe Laurie ORCA 30.44
============================================
Boys 11-12 50 back
============================================
1 Noah Erikson SSST 33.45
2 Jack Bohner SHST 33.83
3 Andrey Priahin WAVE 34.27
4 Donovan Duro SHST 34.69
5 Sam Morris NOV 36.00
6 Joseph Maga RHS 36.42
7 Boden Davis ORCA 36.68
8 Alan Sebastian LVST 37.23
9 Benjamin Freed MWWD 37.40
10 Nate Wolford SHST 37.81
============================================
Boys 11-12 50 breast
============================================
1 Noah Erikson SSST 35.50
2 Isaiah Williams SHST 36.09
3 Christopher Falvey NOV 36.89
4 Tate Miller SHST 38.45
5 Gregory Finn SHST 38.47
6 Connor Simon MWWD 38.96
7 Miles Crock SHST 39.04
8 Connor Thorp SM 39.65
9 Vladimir Priahin WAVE 39.98
10 James Chase WAVE 40.26
============================================
Boys 11-12 50 fly
============================================
1 Noah Erikson SSST 29.52
2 Donovan Duro SHST 31.13
3 Vladimir Priahin WAVE 32.82
4 Andrey Priahin WAVE 34.15
5 Caleb Luis RHS 34.65
6 Zachary Thorp SM 34.66
7 Boden Davis ORCA 35.20
8 Powell Nielsen NOV 35.31
9 Willem Brabbee MWWD 35.56
10 Kylar Flynn LVST 35.68
============================================
Boys 11-12 100 IM
============================================
1 Isaiah Williams SHST 1:10.74
2 Christopher Falvey NOV 1:13.68
3 Vladimir Priahin WAVE 1:14.15
4 Jack Bohner SHST 1:14.70
5 Davis Logan SHST 1:17.36
6 Zachary Thorp SM 1:18.02
7 Sam Morris NOV 1:18.34
8 Caleb Luis RHS 1:20.35
9 Connor Simon MWWD 1:20.62
10 Benjamin Freed MWWD 1:21.27
============================================
Girls 13-14 50 free
============================================
1 Bella Moynihan SHST 26.32
2 Ellie Allen SVSS 26.41
2 Sophie Keith-Brown ORCA 26.41
4 Kyra Carney SVSS 26.46
5 Ruby Gonzalez RHS 26.67
6 Nicolette Jasko ORCA 26.72
7 Jada Andrews SSST 27.21
8 Hannah Matcham SM 27.42
9 Sarah Erikson SSST 27.51
10 Zoe Wynn SVSS 27.77
============================================
Girls 13-14 50 back
============================================
1 Kyra Carney SVSS 30.50
2 Kate Mccarthy SHST 30.57
3 Sophie Keith-Brown ORCA 30.98
4 Ruby Gonzalez RHS 31.03
5 Ava Abeck LVST 31.31
6 Maya Rabow SSST 31.76
7 Jada Andrews SSST 32.52
8 Madeline Knopf MWWD 32.71
9 Skylar Oswald SHST 33.39
10 Kate Masterson WAVE 33.41
============================================
Girls 13-14 50 breast
============================================
1 Ellie Allen SVSS 33.08
2 Nicolette Jasko ORCA 33.61
3 Elena Dworak SVSS 34.62
4 Taylor Leslie WAVE 35.66
5 Sasha Urban NOV 35.75
6 Islay Kilgannon MWWD 35.89
7 Ann Wooster SHST 36.07
8 Audrey Dickinson SHST 36.78
9 Nora Riedinger SSST 36.79
10 Nikola Weisman SVSS 37.08
============================================
Girls 13-14 50 fly
============================================
1 Nicolette Jasko ORCA 28.08
2 Kyra Carney SVSS 28.95
3 Bella Moynihan SHST 29.28
4 Maya Rabow SSST 30.12
5 Remy Pelzman SHST 30.54
5 Kimi Rossi LVST 30.54
7 Kate Masterson WAVE 30.62
8 Audrey Dickinson SHST 30.66
9 Zoe Wynn SVSS 30.67
10 Rebecca Oblites RHS 30.72
============================================
Girls 13-14 100 IM
============================================
1 Kate Mccarthy SHST 1:05.26
2 Sophie Keith-Brown ORCA 1:06.66
3 Ellie Allen SVSS 1:07.05
4 Bella Moynihan SHST 1:07.43
5 Ruby Gonzalez RHS 1:08.70
6 Elena Dworak SVSS 1:09.84
7 Maya Rabow SSST 1:10.12
8 Ava Abeck LVST 1:10.63
9 Zoe Wynn SVSS 1:10.68
10 Audrey Dickinson SHST 1:10.91
============================================
Boys 13-14 50 free
============================================
1 Ethan Wellesley-Winter NOV 23.80
2 Alex Peterson SVSS 24.77
3 Cole Parker LVST 24.90
4 Reece Foehr MWWD 25.21
5 Orion Ma SSST 25.23
6 Kevin Lechner ORCA 25.35
7 Brian Styles RHS 25.58
8 Dylan Martin NOV 25.66
9 Max Manwaring-Mueller MWWD 25.67
10 Peyton Oga RHS 25.77
============================================
Boys 13-14 50 back
============================================
1 Eddie Schultz SVSS 28.28
2 Reece Foehr MWWD 30.25
3 Jonah Albers ORCA 30.26
4 Brian Styles RHS 30.50
5 Ryan Hernandez NOV 31.20
6 Marcos Brasil MWWD 31.53
7 Aidan Parikh NOV 31.84
8 Kevin Lechner ORCA 32.52
8 Jackson Mason SHST 32.52
10 Pepe Law SVSS 32.61
============================================
Boys 13-14 50 breast
============================================
1 Orion Ma SSST 30.95
2 Max Manwaring-Mueller MWWD 31.44
3 Christoph Horky SHST 31.51
4 Cole Parker LVST 31.55
5 Alex Peterson SVSS 32.52
5 Jackson Mason SHST 32.52
7 Wes Porter SVSS 32.65
8 Bennett Brewer NOV 33.05
9 Henry Cosentino SHST 33.93
10 Ethan Lash MWWD 34.25
============================================
Boys 13-14 50 fly
============================================
1 Ethan Wellesley-Winter NOV 25.68
2 Cole Parker LVST 27.17
3 Jonah Albers ORCA 27.43
4 Peyton Oga RHS 27.48
5 Eddie Schultz SVSS 27.62
6 Ryan Hernandez NOV 27.96
7 Jack Laughlin MWWD 28.03
8 Christoph Horky SHST 28.51
9 Kevin Lechner ORCA 28.95
10 Dylan Martin NOV 29.51
============================================
Boys 13-14 100 IM
============================================
1 Ethan Wellesley-Winter NOV 1:01.48
2 Alex Peterson SVSS 1:02.39
3 Eddie Schultz SVSS 1:02.80
4 Christoph Horky SHST 1:03.71
5 Max Manwaring-Mueller MWWD 1:05.54
6 Jackson Mason SHST 1:05.65
7 Reece Foehr MWWD 1:06.00
8 Orion Ma SSST 1:06.01
9 Jonah Albers ORCA 1:06.04
10 Bennett Brewer NOV 1:06.72
============================================
Girls 15-18 100 free
============================================
1 Ivy Senn NOV 55.36
2 Grace Dougherty SSST 57.77
3 Patty Dougherty RHS 58.20
4 Natalie Vaziri SM 58.28
5 Hope Garrett ORCA 58.72
6 Sophie Baublitz ORCA 59.52
7 Taylor Boyle MWWD 59.58
8 Natalie Wambach ORCA 1:00.93
9 Caroline Love WAVE 1:00.97
10 Sabrina Haechler SSST 1:01.22
============================================
Girls 15-18 50 back
============================================
1 Sophie Baublitz ORCA 31.24
2 Hope Garrett ORCA 31.66
3 Patty Dougherty RHS 31.76
4 Elise Styles RHS 32.12
5 Julia Jackson-Clark SM 32.24
6 Nicole Gamboa SSST 32.42
7 Abigail Mclaughlin LVST 32.71
8 Julia Boro ORCA 32.87
9 Caroline Love WAVE 33.73
9 Sabrina Haechler SSST 33.73
============================================
Girls 15-18 50 breast
============================================
1 Taylor Boyle MWWD 32.93
2 Elise Styles RHS 34.23
3 Natalie Wambach ORCA 34.43
4 Kate Freda SVSS 37.66
5 Callie Monroe Watts WAVE 38.42
============================================
Girls 15-18 50 fly
============================================
1 Ivy Senn NOV 27.04
2 Grace Dougherty SSST 28.48
3 Hope Garrett ORCA 28.55
4 Natalie Vaziri SM 29.21
5 Sophie Baublitz ORCA 29.33
6 Kate Freda SVSS 29.55
7 Nicole Gamboa SSST 29.71
8 Gisell Chavez RHS 29.85
9 Sabrina Haechler SSST 30.23
10 Julia Boro ORCA 30.41
============================================
Girls 15-18 100 IM
============================================
1 Ivy Senn NOV 1:04.83
2 Grace Dougherty SSST 1:05.72
3 Elise Styles RHS 1:08.55
4 Natalie Wambach ORCA 1:08.85
5 Taylor Boyle MWWD 1:09.12
6 Kate Freda SVSS 1:09.22
7 Gisell Chavez RHS 1:12.54
8 Abigail Mclaughlin LVST 1:12.71
9 Hannah Dunn WAVE 1:16.15
============================================
Boys 15-18 100 free
============================================
1 Henry Jarjoura NOV 53.79
2 Deven Lyons ORCA 54.97
3 Brooks Roenisch WAVE 55.11
4 Riley Stray SVSS 55.87
============================================
Boys 15-18 50 back
============================================
1 Sawyer Ikeda RHS 29.16
2 Zachary Anderson-Jew ORCA 29.94
3 Christopher Lansill ORCA 30.39
4 Nico Salvemini ORCA 31.53
============================================
Boys 15-18 50 breast
============================================
1 Nathan Peacock ORCA 29.24
2 Sawyer Ikeda RHS 31.61
3 Nico Salvemini ORCA 32.61
4 Riley Stray SVSS 32.64
5 Ryan Mangan WAVE 33.87
============================================
Boys 15-18 50 fly
============================================
1 Nathan Peacock ORCA 25.53
2 Brooks Roenisch WAVE 26.48
3 Henry Jarjoura NOV 27.09
4 Deven Lyons ORCA 27.55
5 Riley Stray SVSS 27.69
============================================
Boys 15-18 100 IM
============================================
1 Nathan Peacock ORCA 1:00.12
2 Sawyer Ikeda RHS 1:02.00
3 Nico Salvemini ORCA 1:03.66
4 Maxwell Harrod ORCA 1:03.78
5 Brooks Roenisch WAVE 1:05.18
2015 Final Dual Meet Standings:
| Team | Won | Loss |
| --- | --- | --- |
| Sleepy Hollow Sea Lions | 7 | 0 |
| Terra Linda Orcas | 5 | 2 |
| Scott Valley Sea Serpents | 5 | 2 |
| Strawberry Seals | 4 | 3 |
| Tidalwaves | 5 | 2 |
| Marinwood Waterdevils | 3 | 4 |
| Novato Riptide | 2 | 5 |
| Rolling Hills Stingrays | 3 | 4 |
| Lucas Valley Lightning | 1 | 6 |
| Swimarin Sharks | 0 | 7 |
2015 Dual Meet Results by Week: